Preparation For Lifelong Learning
We will be equipped with the skills and competencies necessary for success in life.
Educational Opportunities
We stand committed to strive to open the minds of students to knowledge imparted.
Quality CBSE School
With time, numbers started to increase as the school received support from parents
Choosing the right school for your child is one of the most important decisions a parent ever has to make. Finding a school which offers the right environment for them to develop socially, emotionally, mentally, physically and spiritually with confidence is not a task to be taken lightly. All of us at The Sunshine International School take our responsibilities towards our parents and students very seriously and it is my privilege to realise the core vision of the founding governors of making learning fun and building a school where kids look forward to coming and education ceases to be a boring and monotonous exercise.
Our Philosophy
School promote student learning – engagement, progress and achievement. Our school's main focus is on making learning fun.
Learning Outcomes
Learning at The Sunshine International School is not restricted to the students; we are all part of a learning community and these outcomes should be built into all of our work.
Our School
Instilling a love of learning is something we do with our students the moment they step into our school.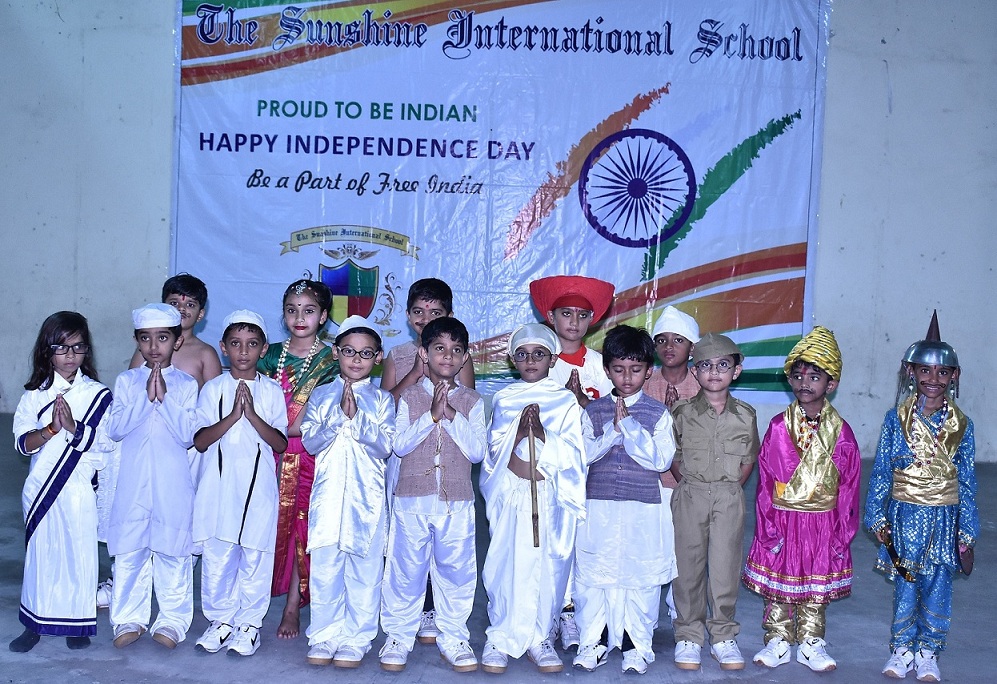 August 15, 2018
On 15 August 2018, The Sunshine International School, celebrated Independence...
August 22, 2018
The popular saying 'A healthy mind resides in a healthy...
Read More
Subscribe to us!
Register Your E-mail Id Today For Regular School Updates