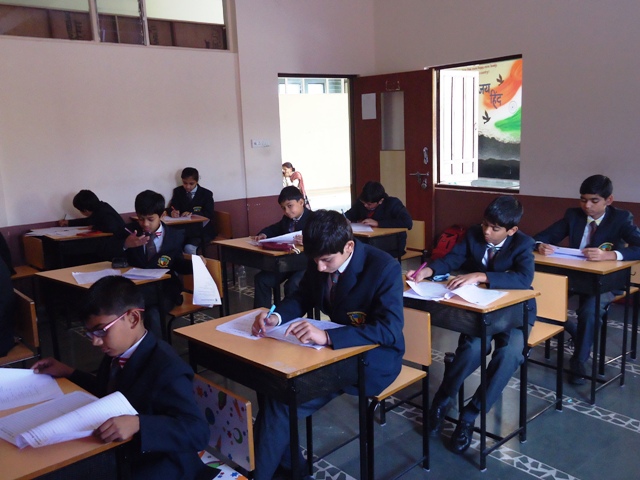 Primary School
Instilling a love of learning is something we do with our students the moment they step into our school. We believe that letting our children be themselves is essentially the best way to help them grow as students and as people.
The individualized approach to learning is based on the belief that every child is unique and is blessed with an exceptional learning capacity. Our distinctive approach at Sunshine International School allows our Primary School students the ability to develop mathematics, languages, science, and social studies skills through activities designed with creative problem solving, intellectual curiosity, social and emotional growth in mind.
From encouraging each one of them to develop multiple faculties, to researching and developing curriculum used both inside and outside the classroom, our educators seek to provide Sunshine students with as many opportunities to explore as possible – something that we believe is fundamental to their development as individuals. Primary education is the gateway to adulthood. And while we provide them with a strong foundation academically, we also believe that teaching our students disciplines like empathy, compassion, tolerance are as important as academics.
The Sunshine approach to primary education is one that provides students with the space and resources to be collaborative learners. By ensuring that our curriculum continues to conform to the latest educational practice and theory, while at the same time staying deeply rooted in our own philosophy, we look forward to be successful in helping build good people – ones who value the virtues of perseverance, courtesy, honesty, integrity, and responsibility for oneself, one's family, and one's country as a whole.
Students learn to think rationally, develop problem solving skills and carry out each task assigned to them with responsibility, commitment and efficiency as they transition into higher academic levels. They are constantly monitored and inspired to lead, be role models and manage stress. Grades 1 to 5 at the Primary School, focuses on the development of the whole child in the classroom and in the world outside. It develops concepts, knowledge, skills, attitude and action – developed through six trans-disciplinary themes teaching six subject areas. The six subject areas are: Language, Mathematics, Social Studies, Arts, Sciences, and Personal, Social and Physical Education. The pedagogy uses inquiry in a trans-disciplinary framework to enable children to obtain a holistic perspective of the world.