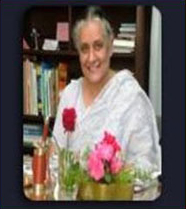 Mrs. Jamila Singh
She renowned educator needs no introduction. She is a well known figure in the IPSC and Round Square Community. She began her career at the Scindia Kanya Vidyalaya, Gwalior. She moved to Welham Girls School, Dehradun and later became its Vice Principal.
She is the founding principal of the prestigious Mayo College Girls' School, Ajmer. Her contribution in the field of education is unparalleled.
She headed Mayo Girls' School for 25 long years with dedication and devotion and has made MCGS as the premier Girls' residential school in the country.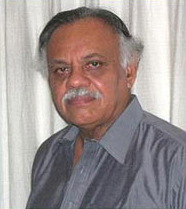 Mr. Ayaazkhan Babi
A Former Director of the prestigious The Rajkumar College, Rajkot is an educator par excellence. An old Kumar of RKC, Mr. Khan pursued his college education from St. Xaviers, Ahmedabad. He later joined the Rajkumar College as a teacher of world history. During his 45 years of service with the college, he held various positions like Housemaster, Vice Principal and Director. He influenced generations of RKCians as an iconic teacher and mentor. Many credit him with being among their earliest and most influential role models regarding professionalism and what it means to be an Old Boy.
Mr. Khan has been honoured with numerous awards such as Life Time Achievement Award for holistic education, Distinguished Service Award by Rotary Club, Guruvar Life Time Achievement Award. Throughout his distinguished career he remained firmly committed deeply held values around what was best for students.